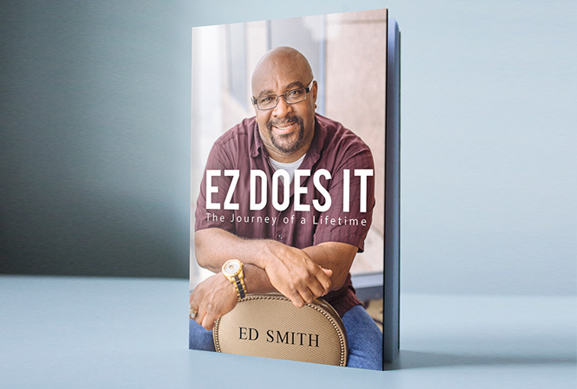 THE JOURNEY OF A LIFETIME

The Journey of a Lifetime chronicles not only the highs and lows of sports, but also major life decisions and their consequences. More than just the story of a sportsman, the book delves deep into Ed's soul and allows you, the reader, a look inside the life of a very private man. Someone once called Ed "one of the greatest athletes the world has never heard of." Readers will celebrate, sympathize, agonize and rejoice with Ed as they experience a kind of life few have been blessed to live. It is indeed The Journey of a Lifetime!
Not only a book about sports but a boy's transition into manhood and the challenges along the way. Be prepared to wonder what you might have done in similar situations and if would you have made the same choices. Beautifully written and heartfelt, it's obvious that Mr. Smith poured his heart and soul into this project." – Pat S.
"I found this book to be extremely candid, honest and inspirational. I really did have a hard time putting the book down. It is not just a book about sports, but also a book about the human spirit and one man's desire to achieve his dreams, and I thoroughly enjoyed reading it." – Joanne C.
"Not only does Ed have a natural talent for sports but for writing as well. I couldn't put this book down! At times I caught myself cheering, crying, and laughing. Ed's faith, perseverance, and love of family are very evident in this book." – Tim R.